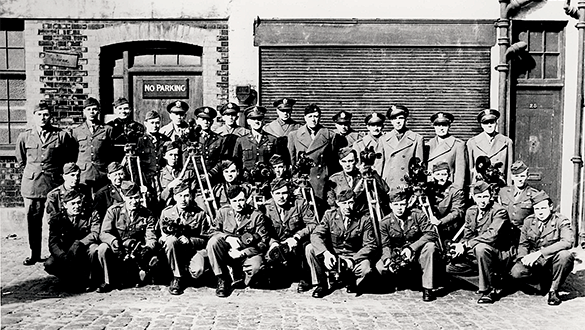 Stevens, after watching the Nazist documentary Triumph of the will (1935), felt the need to join the army. In fact, when he enlisted he became the head of a unit of army cameramen to cover the Allied
invasion of Europe. Besides the official black and white footage and newsreels, Stevens shot horrible war scenes with a 16mm camera and color film in a kind of an unofficial visual diary. His son assembled this footage, which documents events like the invasion o Normandy, Hitler's last bunker and the concentration camp in Dachau in this documentary. Moreover these images, as Stevens once said, witness how is it like wandering in reality in Dante's infernal visions.
---

George Stevens, Jr., is a writer, director, producer, playwright and author. He has earned many accolades for his contribution in film and television. During his tenure as Director in the  American Film Institute more than 10,000 American films were preserved. He also established the AFI's Center for Advanced Film Studies, which gained a reputation as the finest learning opportunity for young filmmakers.
---