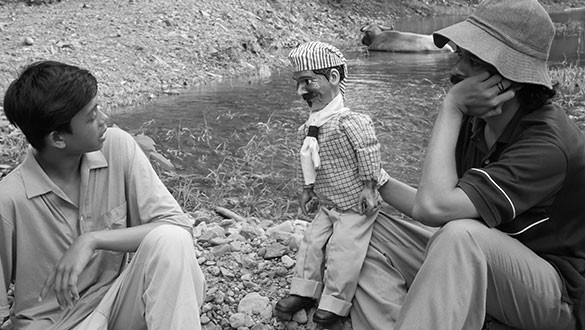 1957. Hernando Alamada, Filipino vaudeville great and a former socialist cadre, fulfills the last leg of his performing tour on the Mayflower cruise ship. He knows that the Philippines is experiencing a bitter transition yet again; the much-loved and popular president, Ramon Magsaysay, suddenly dies in a plane crash. Alamada plods
on an aimless journey and finds himself on the gate of the theater of the absurd, a descent to burlesque, madness, to stark realities, and, ultimately, an ascent to his own redemption.
---
Lav Diaz (1958), multi award-winning director from the Philippines, is one of the most important directors in modern cinema. With independent production methods, With independent production methods, Diaz's films, usually of long duration, reflect the lives of Filipinos and suggest that salvation is possible through social struggle.History of Ha premiered at the BFI London Film Festival.
---